Law firm newsletters are usually produced following hours of fee-earner time and are usually distributed by mail and email. Such newsletters have been, and indeed still are, useful both for marketing purposes and for keeping clients and potential clients updated with legal developments in practice areas of interest to them. While law firms also choose to post such newsletters to their websites, many are still missing out on the opportunities offered by blogging.
An advocate of legal blogging, Kevin O'Keefe emphasised 7 years ago in 2004 that law firms should be publishing their email newsletter content onto blogs as soon as possible. Now, the reasons for doing so are even more compelling:-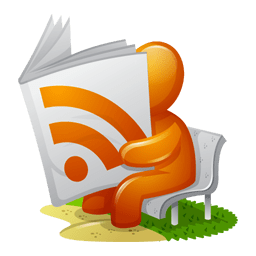 • The content becomes more visible in search engines, particularly if the meta data behind the posts is optimised;
• Targetted traffic to the firm's website increases, especially if the blog is integrated within the firm's website;
• The content becomes more fully searchable;
• The content can be distributed via RSS feeds to readers' RSS readers or to social media networks;
• Readers can easily share the posts to their social networks;
• Content can be published immediately, rather than waiting for weekly or monthly intervals; and
• Lawyers' and firms' reputations are enhanced as they demonstrate and share expert knowledge, which also promotes trust and brand loyalty.
And the list goes on. I've blogged recently on London-based Pupillage Blog about why blogging can help the younger lawyers in law firms, which is also somewhat relevant to this topic.
If a good deal of effort goes into producing content for a newsletter, it is important that such content is also delivered to other avenues on the web to give it greater exposure. Publication on a blog is one powerful route to making that happen.
Contact us
At Moore Legal Technology, we help law firms in the UK get the most out of their expert content. Sometimes we hear lawyers saying that they feel like they shouldn't spend much time, effort or money on Internet marketing because they get little ROI from their online activities. But this is often fundamentally flawed: we find that those supporting this view often have not invested enough in online marketing to receive decent results.
Get in touch today on 0845 620 5664, email us at or fill out an enquiry form and we'll be happy to explain how we can help your practice.